New Custom made Ross Nickerson picks "Nick Picks"
FOR MORE BANJO SUPPLIES AND PRODUCTS
Cobalt Coated Picks!
Purchase these picks with the cobalt coating! You won't be sorry. I'm extremely pleased with this new innovation…Ross N
Here's the hype, but they don't need it. I know you'll be happy with them.
A finish that makes other picks obsolete!
Nasa has been using it for years in high-tech machinery, where expense was no object.
Used on metals to reduce friction and wear longer. End Result Picks do not drag or squeak on the strings!
Less drag means faster playing & cleaner sounding!
Virtually wear resistant and they really do make a difference.
A set of Dunlop .0225's with the Cobalt coating, coated by Bob Perry himself


Cobalt Coated Picks


A set of picks
One or two National Thumb picks and a set of Cobalt Coated Picks is all you need to get started playing the 5-string banjo. Thumb picks available in Medium and Large. Please specify size in the comments section when checking out. The finger picks are adjustable, one size fits all.
National thumbpicks/Two Cobalt fingerpicks

Two National thumbpicks/Two Cobalt fingerpicks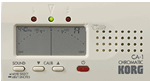 Bargain Basement Tuner but works great!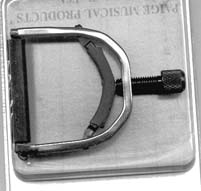 Best Banjo Capos
This is the type of capo I use because you can adjust the pressure on the strings the easiest.
SUPER BANJO STRAP™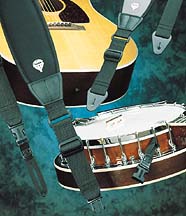 Neotech
Where Comfort begins and innovation never ends.
Tailored, internal control-stretch design
Easy to attach
Very strong and durable
Fully adjustable:
These straps are the best! They are really comfortable and make the banjo feel lighter and we all know how important that is. They feature a very comfortable shoulder pad, heavy duty nylon, and best of all, detachable clips. No more cramming the strap into the case. Just take it off. I highly recommend these straps and I back them up with a money back satisfaction guarantee. List price 32.95 Special sale price at Banjo Teacher.com. 29.95
SUPER BANJO STRAP™
(approx. 48″–58″)
The unique internal control-stretch system used in these straps offers weight reduction comfort unmatched by any other strap. It effectively disperses the weight while absorbing the shock of your movements. The SUPER BANJO STRAP™ uses strong side release buckles which join secure loop connectors to the main body of the strap. Merely thread the loops through the brackets, pass the side release buckles through the opening and reattach to the main strap. This creates a secure hold which is a snap to attach!
---

Gold Tone Banjos and accessories on sale at BanjoTeacher.com at great prices!
All Models and cases.

Strum 'N Comfort
JOIN THE THUMB-PICK REVOLUTION!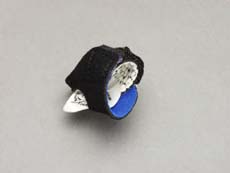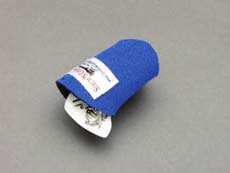 The most comfortable and multi-functional thumb-picks on the planet!
This is the most comfortable thumbpick I've ever used. They sound good and don't come loose as you might suspect.
This is a great product that could be used in any situation. I like to use them especially when I'm practicing. Ross N.
Comfort Thumb Pick with velcro fastener and extra sleeve and pick
Comfort Thumb Pick Standard Hybrid and extra sleeve and pick(doesn't slip) 5
For more models and information on the picks, click on to Banjoteacher.com
These picks come with a money back satisfaction guarantee!