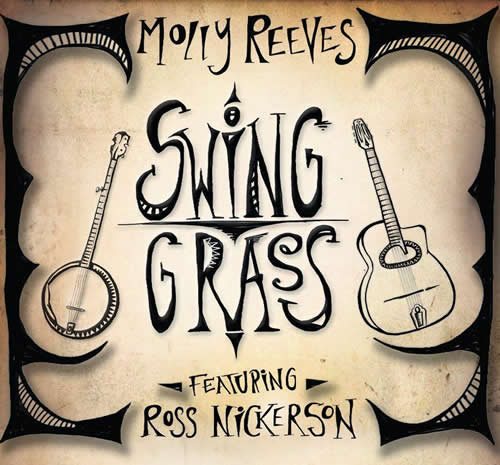 Free U.S. shipping on all Ross CDs
Swing Grass combines the talents of Gypsy Swing Guitarist / Vocalist Molly Reeves and Banjo Player Ross Nickerson. The collaboration is highly professional production that includes other top musicians on each instrument.
Recorded in California, the CD sizzles with hot tempos, excellent musicianship and smooth vocals. Molly Reeves is a bright upcoming talent and her fire and energy burn through on every cut.
Ross Nickerson's shows is versatility fitting in his swing banjo styles tastefully and with highly skilled technique. Molly can really groove and the whole band locks in and produces a fresh new sound.

---

Let's Kick It

Blazing the West

Evolution

Ultimate Banjo

Live & Kickin' It

Christmas Gatherin'
Free U.S. shipping on all Ross CDs
click here for discounts on multiple CDs