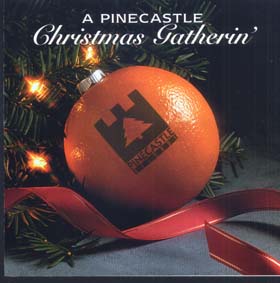 Free banjo tablature for Oh Come All Ye Faithful as played on the CD with purchase.
Support the artist by buying directly
Free U.S. shipping on all Ross CDs
Discounts on Multiple CD orders

Many great Christmas songs done in the bluegrass style like you've never heard before!
Other artists include The Country Gentleman (Charlie Waller doing White Christmas, priceless!), Jesse McReynolds, Larry Stephenson, Eddie and Martha Adcock, Scott Vestal, Wayne Benson, WhiteHouse, Sally Jones, Special Concensus, Wildfire, Michelle Nixon, Rob Ickes and more.
"Ross Nickerson offers up a rockin bluegrass instrumental version of Oh Come All Ye Faithful" – Derek Halsey, Gritz Magazine
My daughters and I have a bluegrass/old time fiddle band. This is our 2nd copy of it, since we wore out the first one, and we now play and sing some of our favorites from this CD. I, as a banjo player, love Ross Nickerson's rendition of "Oh Come All Ye Faithful". You won't be disappointed in the CD! Kim Merchant

Let's Kick It

Blazing the West

Evolution

Ultimate Banjo

Live & Kickin' It

Christmas Gatherin'
Free U.S. shipping on all Ross CDs
Click here for discounts when ordering multiple CDs