Ross Nickerson Performance Videos /18 in this player / Other live videos below
You can scroll and select videos from upper left corner
Live Video / Caledonia
I just stuck the camera on a table in front pf the band, Sorry for not a full band view. I thought it might be cool to post something that is totally improvised and on the spur of the moment. I have only played this song a couple times but it lends itself to some fun picking.It was late and we were all partying and having a good time.
Live Video from a House Concert in New Zealand with Ross's band X-Train
Check out the Lhama's
---
Ross Nickerson Picking ResNick Resonator Banjo / 6 songs
Ross Nickerson Live Videos in Germany with Jenny Lester and Band Hungry Hill
Live Videos in Ireland with Jenny Lester and Band Hungry Hill
Ross Nickerson Videos playing signature Bellbird Banjo
Visit Ross and his banjo lesson website



Banjoteacher.com
---
---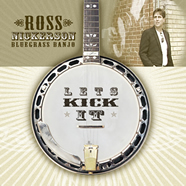 New Ross Nickerson CD
Let's Kick It
Straight ahead bluegrass banjo recorded with members of Blue Highway, Rob Ickes, Shawn Lane, Tim Stafford and Wayne Taylor. Just Released
CD Details
Free shipping on all CDs
Purchase CD 11.95
Download CD 8.95
---


For more lesson videos, tablature, discounts and other lessons
Ross's Banjoteacher.com Members Only Site
---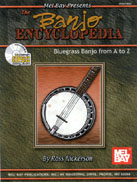 From Mel Bay Publications
The Banjo Encyclopedia
by Ross Nickerson
Soundbytes
Download some free banjo songs from the Banjo Encyclopedia

Tab for these songs included in The Banjo Encyclopedia
---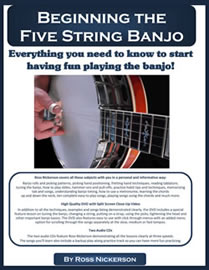 Beginning Banjo Instruction from Ross Nickerson
64 page book with two CDs and two hour DVD
More Information