Each monthly song is meant for beginning and intermediate players.
They are ideal for playing at medium tempos
The Song of the Month Videos has moved to the Members Pages.
The Song of the month was a feature we ran previously and now the videos are archived along with newer updated lessons at the members pages.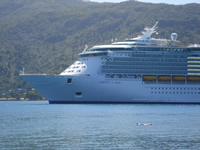 The Banjo Cruise
Annual 5-string Banjo Workshop
Cruise to the Caribbean
Rooms Available for Night Jamming!
Banjo Rentals Available
Tailored Instruction and Private Mentoring
New Videos
Ross Nickerson performing a Patriotic Medley at the Bay Area Bluegrass Association Concert, Houston, Texas-4-2003 and many other videos   banjo videos
Here is a cut from the Advanced Songs chapter from The Banjo Encyclopedia by Ross Nickerson, Mel Bay Publications.
Tab for the whole song is available in The Banjo Encyclopedia

Easy to Download Online Banjo Lessons 
Banjo lessons online for Ross Nickerson. Learn at home with high quality streaming video.
You get the videos, mp3 audio, the tablature and text instructions all for one low price.
ONLINE LESSONS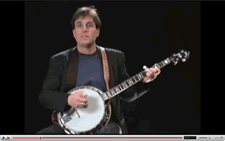 Banjo Video Lessons on the Net
Sample Banjo Videos
Banjo lessons from Ross Nickerson. Recordings that teach you how to get off to a good start and learn correct 5-String Banjo technique.
Online Lesson Reviews
Discounts on purchases of more than one lesson!

Now you can download or watch the videos embedded in to the webpages
ONLINE LESSONS
Sample Videos
Frequently asked questions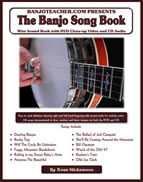 Ross Nickerson Instruction
There are twelve song arrangements similar to this one in The Banjo Songbook By Ross Nickerson. Including Dueling Banjos and America the Beautiful. Here is a link to the Songbook page
Learn Scruggs Style right the first time.
Scruggs Style Instruction
Virtual Backup Bluegrass Band to Practice With