Ross Nickerson and the Fast Brothers perform hard driving bluegrass music delivered in the band's unique and personable style. No two shows are ever alike and the variety is surprising. The boys puts on a show that is hard to forget which always keeps the audience entertained. The band is also very versatile and always knows how to fit in.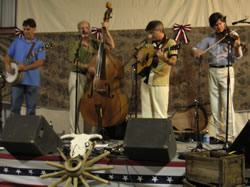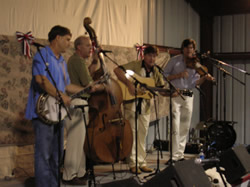 Maryland area bluegrass at it's best with the bluegrass band from the Baltimore Maryland area, Ross Nickerson and The Fast Brothers. You can contact the bluegrass band featuring Pinecastle Records Recording Artist and Baltimore area banjo player Ross Nickerson for traditional and contemporary bluegrass for all occasions .They feature a blend of acoustic music with mandolin, acoustic guitar, bass and banjo and all the members sing.
This band no longer performing. View Ross Nickerson's Upcoming Schedule.